West Auckland History Run
Or "Phhhft…Who believes weather forecasts anyway!"
20th March, 2022
Cyclones, torrential rain, flooding, us Morrie people are a tough lot – a good number of people and cars met up at the new centralised meeting point of the Datacom building in the CBD at 10.30am for a 11am start. And the brand new electric Mini provided a huge contrast of new technology over old.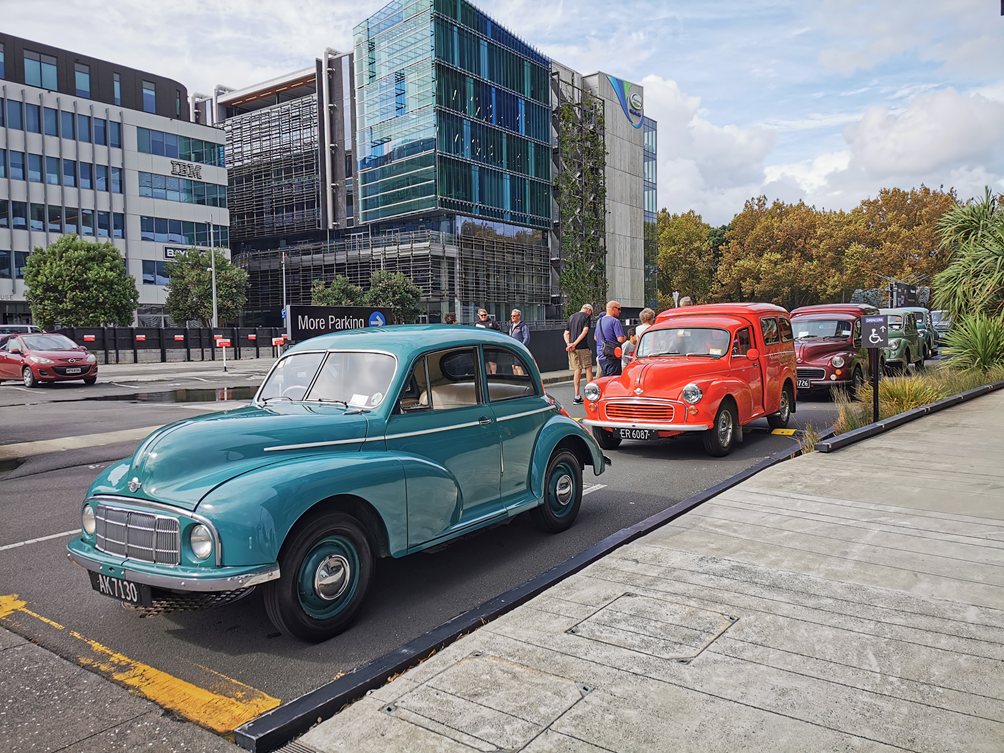 Miss Holly Blair – was melting hearts, as she was looking out of the back window of Dave's van. The song "How much is that doggy in the window" was being hummed, it was great to see that our four-legged friends were in attendance too – three in total.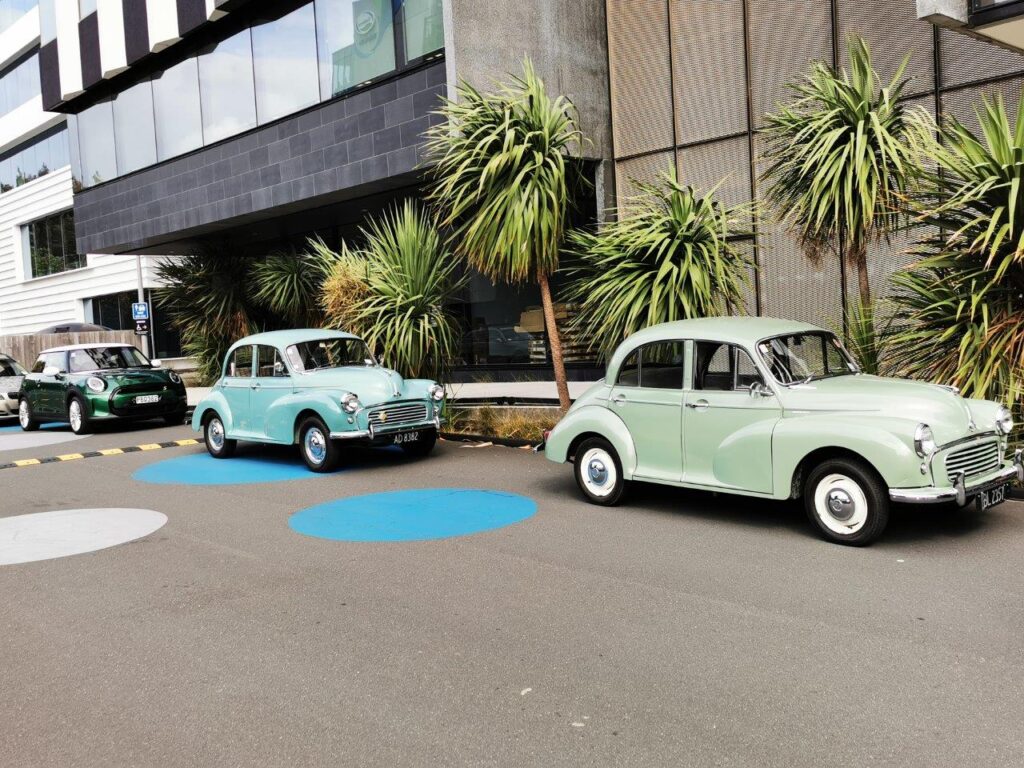 At 11am, we headed off in convoy past Victoria Park, up Wellesley Street, along Hobson Street onto the North Western Motorway. From there through New Lynn and Titirangi, Phil had given us all detailed instructions and it wasn't too long until we arrived at Cornwallis Beach, the very first site for Auckland originally settled in 1840.
After a quick line up photo and pit stop (for both humans and dogs), Phil gave us another information sheet about the local area and history to study and then we were off to the next destination at the historic village of Huia.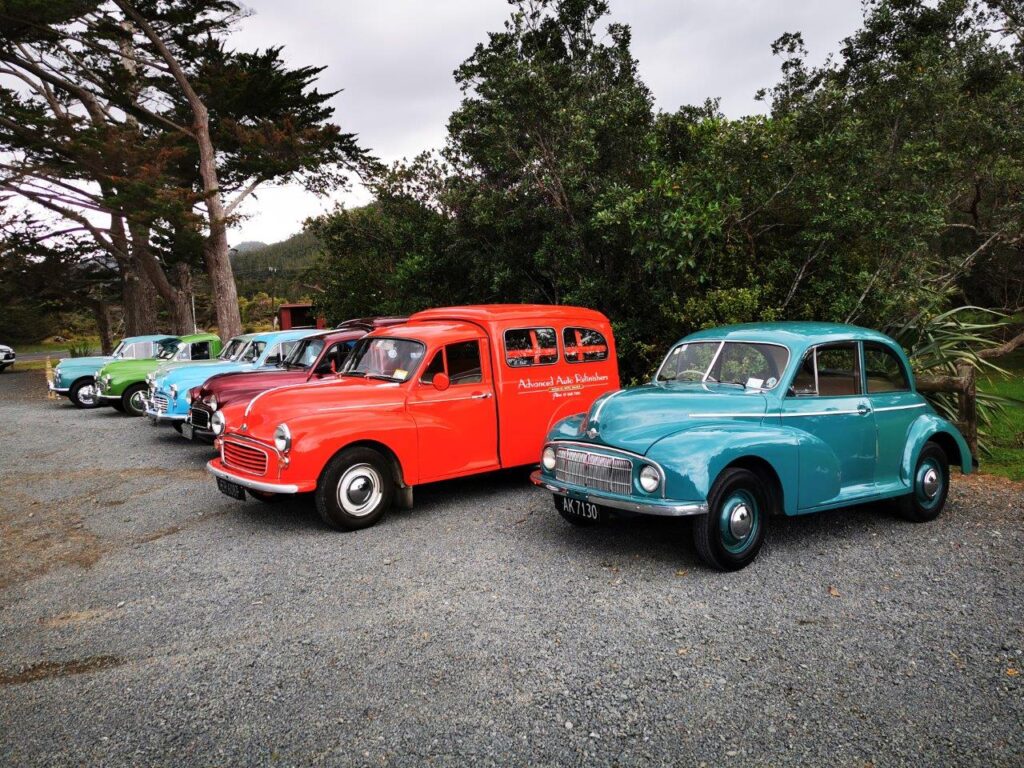 The weather gods shone favourably on us, as we found a spot to park the Morries, and a sheltered area at the Huia Domain to fire up the barbie. A local had seen the cars arriving and told us that the historic Huia Museum was open, and if the rain did come we were welcome to use the Huia Hall – very welcoming.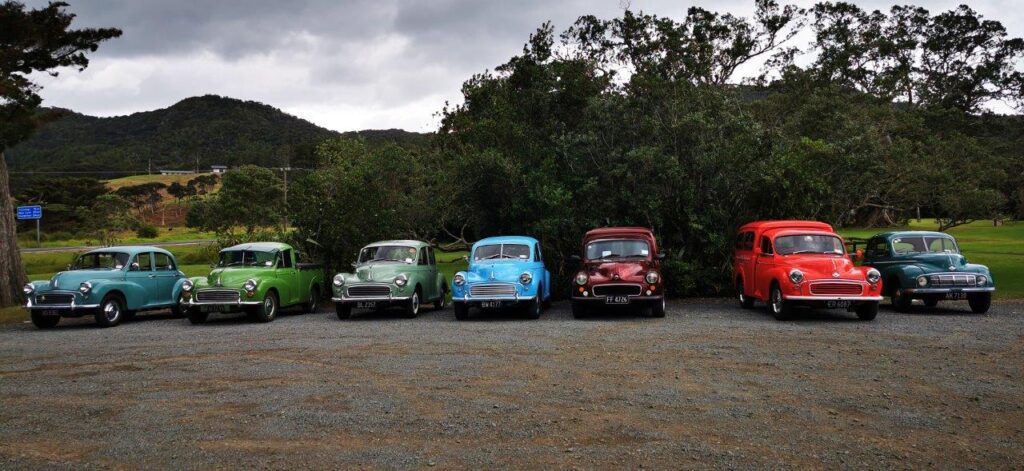 It wasn't long until the everything was cooked on the bbq, and another fabulous lunch was had by all, then came out the lovely treats to finish off. As we were packing up, we could hear the siren for the local Volunteer Fire Firefighters … the wind had blown down a few trees over the road. Thankfully these had all been cleared by the time we went through.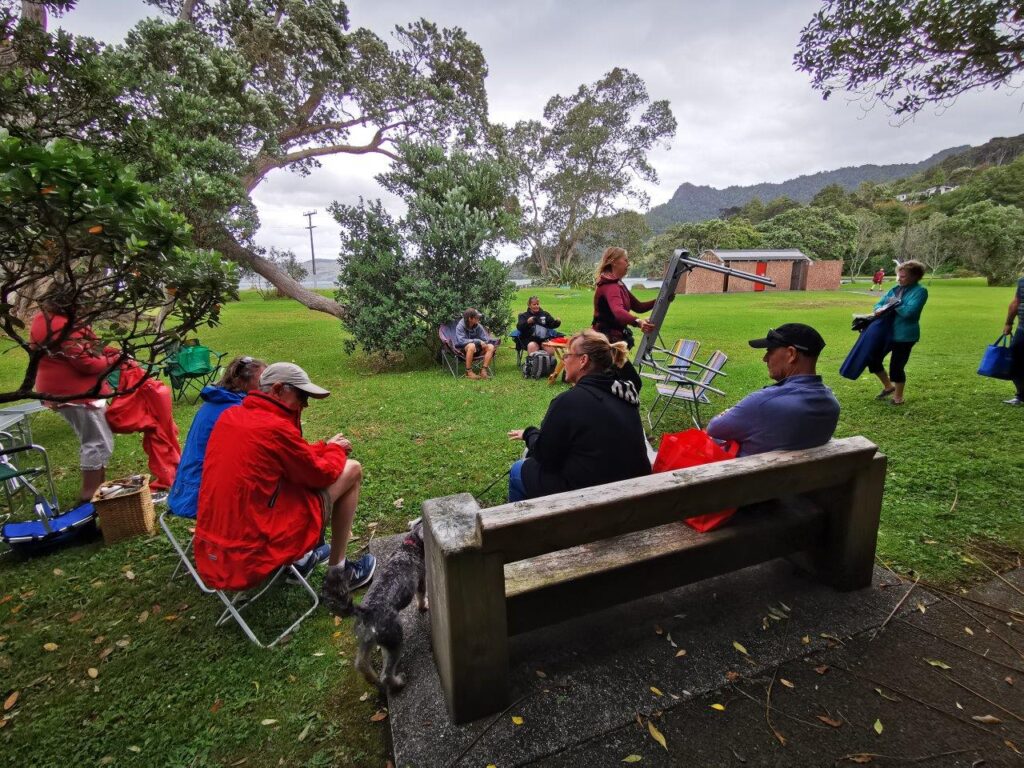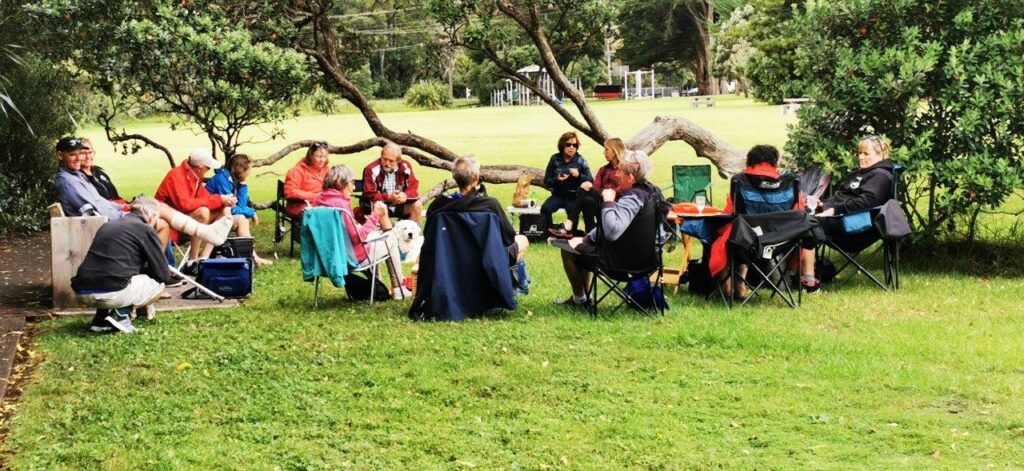 A great day was had by everyone and thank you to everyone who attended:
Phil and Karen
Derek and Gail
Andrew Dyer
Sue Harding
Glynn, Margie and Anna the Golden Retriever
Mark, Raewyn, Travis and Gemma the Snack
Dave Blair, Theresa and Holly the miniature Schnauzer
Andrew and Jill Potter
Sandra Grace
Jo Kasper